Are you ready to join a highly motivated team?
Discover our job offers at the bottom of the page
Below are our core values that we truly believe in, skills and specific behaviours that we are looking for in every single candidate. The more you resonate with our values the more likely you will thrive within our team.
We founded Batmaid with a clear mission in mind: to bring more justice to the cleaning world, by making the fight against undeclared work our priority.
We are focused on improvement and believe that we can learn from each other and surpass ourselves. We live in a fast-paced environment and have a dynamic culture. Our employees are our capital and we count on every individual to shape the future with us.
- You are only as good as your team is
- You offer help to your colleagues
- "Talent wins games, but teamwork and intelligence win championships"
- You are authentic, honest and transparent
- Your actions are based on the long-term
- You admit your mistakes freely and openly to improve
- You don't speak behind your colleagues' back
- You are humble
- You seek and provide honest feedback
- You learn from mistakes and successes in equal measure
- You never underestimate our competition
- You are open to personal changes and continuous improvement
- You value openness and curiosity to learn from anyone, anywhere
- You want to understand the big picture
- You are excited by unknown challenges and problems
- You strive to provide 5* hotel standards and deliver an outstanding experience

- You go the extra mile
- You are rigorous and perfectionist
- You believe in "The client is King"
- You remain agile and are able to take decisions quickly

- You learn rapidly and eagerly
- You are data-driven and focus on the best outcome
- You build, test, measure, iterate, improve and act fast.
- You think out of the box and strive to be one step ahead
- You find creative solutions to complex issues
- You simplify and re-conceptualize processes
- You have a can-do attitude
- You are not afraid of hard challenges
- You don't count your hours and consider work done only when it really is
- You find everyday something to improve in your working methods/environment
- You are always polite and treat everyone as you would like to be treated
- You respect your colleagues and your managers regardless of their status and disagreement with you
Each day at Batmaid brings its share of challenges, and as many opportunities to learn.
In this start-up environment, you will never have time to get bored: every day your goal will be to smash the objectives you have set for yourself, and to always push yourself beyond your limits.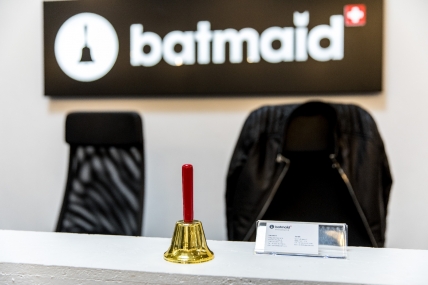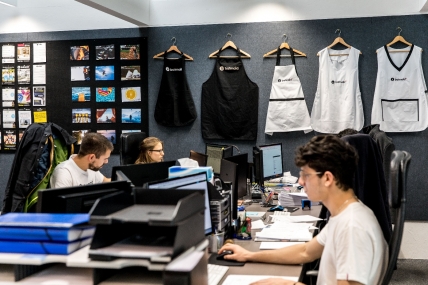 Here, it is as many different points of view, backgrounds and experiences as there are team members. We offer you a work environment that is ideal for personal growth, in which you will be able to thrive no matter what field you come from, and be enriched by those around you.
Oh and... Did we mention we have beers and ping-pong tables?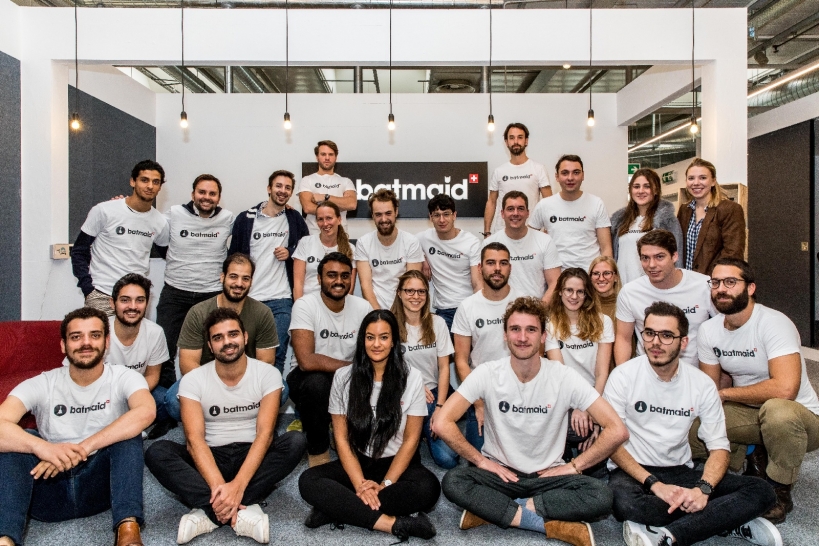 You will evolve within a young and dynamic structure, where you will benefit from the unfailing support and care of your team and your colleagues.
Batmaid, as cliché as it may sound, is a close-knit family in which everyone is able to say what they think without being judged.
Viktoriastrasse 84
3013 Berne




Glasmalergasse 5
8004 Zürich
Avenue d'Ouchy 4
1006 Lausanne
Suisse
CHE-384.288.452
WHERE OUR CLEANING SERVICES OPERATE:
Zürich, Genève, Bâle, Berne, Lausanne, Lucerne, Zoug, Montreux, Neuchâtel, Fribourg, Sion, Sierre, Bienne, Vevey, Nyon, Morges, Yverdon-les-Bains, Carouge, Vernier, Lancy, Monthey, Baar, Cham, Schwytz, Gstaad, Davos, Crans-Montana, Verbier, Winterthur, Soleure, Olten, Aarau, Baden-Brugg, Uster, Köniz, Zollikon, Küsnacht, Adliswil, Thalwil, Rüschlikon, Dietikon, Dübendorf, Oerlikon, Wallisellen, Horgen, Wadenswil, Wetzikon, Allschwil, Rapperswil-Jona...
Coming soon in Zermatt, St Moritz, Brigue, Thoune, Schaffhouse, Frauenfeld, Chur, St Gall, Lugano... and whole Switzerland!